Pilot Iroshizuku Ink - 50 ml Bottle
Available for
&
Iroshizuku bottled inks are a series of luxurious inks from Pilot. The ink is wonderfully smooth, a smoothness reminiscent of a peaceful and tranquil Japanese countryside. Even the bottle is beautifully crafted. It features a small well at the bottom of the bottle that is not just aesthetically pleasing but helps those of us with dipper fountain pens get to every last drop.
3 ink new colours are just added to this series: Suigyoku (Emerald Green), Hotaru-bi (Firefly Glow), and Hana-ikada (Cherry Blossom).
Iroshizuku ink comes in 24 gorgeous colours: Shin-kai (Deep Sea), Yu-yake (Sunset), Tsutsuji (Azalea), Tsukushi (Horsetail Plant), Yama-guri (Wild Chestnut), Yama-budo (Wild Grapes), Momiji (Autumn Leaves), Tsuyu-kusa (Dayflower), Fuyu-gaki (Persimmon), Tsuki-yo (Moonlit Night), Syo-ro (Pine Tree Dew), Shin-ryoku (Forest Green), Ku-jaku (Peacock), Kon-peki (Deep Azure Blue), Kiri-same (Misty Rain), Fuyu-syogun (Old Man Winter), Asa-gao (Morning Glory), Ajisai (Hydrangea), Ina-ho (Rice Ear), Chi-kurin (Bamboo Forest), Murasaki-shikibu (Lady Murasaki Shikibu), Kosumosu (Cherry Blossom), Take-sumi (Bamboo Charcoal), Ama-iro (Sky).
Customer Reviews
Write a Review
Ask a Question
Nice ink, great colour, very happy with my purchase
03/02/2022
Dominique G.

Australia
02/05/2022
Yvonne R.

Australia
Loved the colour. I've been trying to track this colour for a while. Beautifully presented too.
02/05/2022
Amy N.

Australia
Love the colour of this ink and how well it behaves with the variety of paper I tried it on.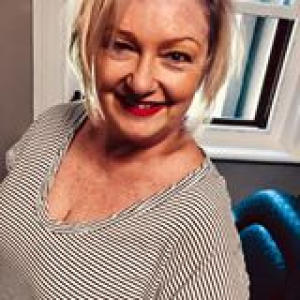 SE
10/31/2021
Suzane E.

Australia
Good product not as blue as I expected. I was looking for more of the indigo blue. Hard to tell when you are ordering online.
Shipping within Australia
Order Value
Shipping Methods
Under $59

Standard Post (Online Tracking + Transit Insurance) - $6.85

Express Post (Online Tracking + Transit Insurance) - $9.85

Over $59 (after any discounts applied)

Free Standard Post (Online Tracking + Transit Insurance) 



*All delivery service includes online tracking service and transit insurance.

Processing Time: 1 business day (weekends and public holidays are not business days).

Delivery Speeds: 
Standard Post: Online Tracking, 2 - 6 Business Days.
Express Post: Online Tracking, 1 - 3 Business Days.

Transit Cover: Every shipment comes with Australia Post Transit Insurance for your peace of mind.


*Shipping to New Zealand starts from $17 by DHL International Express, more info in Shipping Policy to New Zealand.
- What if I change my mind?
You can lodge return or exchange at any time within 30 days after purchase.

- What if I find the products I receive are in a poor condition?
If an item arrives damaged or seems defective. Please contact us and we'll be happy to resolve the issue as soon as possible.
Please see more details in our Return Policy.